My experience started early chassis I still remember when I got my training wheels in the sand of São Vicente, SP, thinking that my father was still holding me cycled safely for a moment, but when I turned around, giving by your absence, went to the floor.
But time passed and I met Hevandro Gonsalves in the national meeting of Alternative Communities in 1999 and agreed to ride to Rio de Janeiro, where it would be held the next meeting, some months after the team grew with the arrival of Claudia Ponestick, and proportionally grew, we were invited to participate in the Festival of Alternative Culture in Arembepe/BA, with little experience nor a sponsorship and a lot of guts, we leave towards Bahia, were 45 days between the sky and the asphalt, all took place in the best possible way, and to conclude our journey of 2,700 km of transcendental form, with a Grand arrival in Arembepe, Hippie Village in January 2000 watching the week of Shows in the front row and that total eclipse of the full moon that occurred in early 2000. After the end of the festival we were in town for another week, and the day would break I had two surprises, had been approved in the vestibular EMBAP, and the bike that my brother lent me to make this trip had been stolen, not having money or bike left nothing else to do, my grandfather took me in for 2 weeks in Ponta Verde beira mar district of that city's fantastic Maceió/AL.
In the year 2000, I worked and bought a bike, the will to leave started to grow. Elaborated a project and took on companies trying to make a sponsorship for an adventure, which was named Meridian 50, a daring trip by Brazil's interior cutting it lengthwise, from the Tropic of Capricorn in 50 days, reaching the line of Ecuador in Macapá/AP running 3,500 km on my first Solo Adventure ".
I confess that the match was difficult, there is a certain pressure for you to go, but at the same time it's hard to leave alone. On the morning of 29 December 2000, before anybody wakes up I started my trip, carried with me a scrip that was about 30 pounds of equipment: Pan, clothes, painting supplies, tire patch, some tools, a tent and a sleeping bag, having a Ticcolor support that encompassed the spent on photographic material: 14 films over the revelation granted, also counting on a sponsorship of real 50 my college roommate Edson "tako" sponsored, and sure that everything would be all right.
I did the first day leaving Curitiba back, pedaling over-excited to Ponta Grossa 150 km, I learned that my ideal average was 100 km daily, wake up the 6:00 in the morning, later took a coffee at any bakery. In the Northern States with 50 cents you can splurge, each cheese bread… mother-in-law tongue, roast or FRY is threaded all 10 cents the coffee was always free, concluded two-thirds of the trip in the morning, mid day I stopped at a gas station or restaurant, I looking for a good shade to the "sacred NAP", drove my bike outside the establishment rested for about 15 minutes before you go and explain my situation to the Manager:
-Good morning, I'm coming from Curitiba and want to get to the North, I have little money, and I wonder if you can give me a lunch.
Most of the times I heard:
-Sit down, help yourself, you will want to water, juice or soda.
I couldn't exaggerate much, going to cover, would suffer later the stomach working while my legs, so I could use a nice 2 hour NAP marks on watch, and when the Sun and the food were downloaded took the road, until sundown and the beginning of the night, sometimes for over 20 km in the dark to reach a safe place to land, and never camping on the roadside.
Generally slept at gas stations, where had a total infrastructure, bath, laundry and pool snack bar, where I asked a packed lunch or made an oatmeal cookies. Sometimes I would arrive in a town and was giving a "time for luck", I expected something to happen, most of the time knew someone who invited me to land in your home knowing the family, earning the friendship and the next day when we were comfortable enough to time to leave.
On the trip my weight ranged from 64 pounds at the beginning for 56 pounds in the middle of the course and settling later at 61 pounds. In a moment of the trip, starved in paths of 70 km without civilization I carried some easy food preparation such as brown rice and oats, also carried stuffed cookie (I swear this is my only Vice), cheese, Marmalade and dulce de leche; I was being presented by the trip mostly in the Triângulo Mineiro. There were a few cities where they produced fruits in large amounts, but only one type, it felt like it was the conjunction of elements on Earth and climate that made the fruits are of such quality, in those places abound fruits. There was a lot of variety, many regional fruits as buriti, jaca, hog plum Spondias purpurea, acerola, and various species of mango. The seasonings and accompaniments that enriched themselves were another bean.
53 days between the sky and the asphalt, roads so long that took to the sky, sliced mountains, crossing rivers and some are similar to a large rally. A lot of life there was on the roads, swarms of toucans, macaws, parakeets and blue anus; Hawks and large birds of prey ever flew in pairs; Armadillos, wolves, lizards, horses, were often hit, but when they could see from afar a large furry animal on the road, beat a sadness, when approaching, if I was sure I was even an anteater-flag, the size of my bike, with JAWS bigger than my finger, have nocturnal habits and were too slow, there was also the Anteaters I tell junior 4 per kilometer in Tocantins. Once when a road shed a dense forest, I found a female Tamarin with a flesh wound, he was in the middle of the road out, then brought her to the edge and gave her some water, soon your pupil dilated and she ran into the Woods.
The Feds, as they are called the wanderers, are all over the place, and they form a real people Walker, crossing the Brazil with your Boroca (purse) or your talk of ema (kind of bag with strap), always taking your pig-pen (canister) to package the food they make. They have a own vocabulary, and they say it has properties, family but chose this way of living, can money asking for the truckers and churches, drink and live to rotate. Knights mounted on wheels, are like living legends, I always hear stories of adventurers who were seen or been through places, even for two or more years ago, are still remembered. People identify with these beings who seek liberty and immensity as the miners. They also always tell stories of his travels, showing how are adventurous. Sometimes I was presented with: books, caps, hats, money, rings, necklaces, incense, ointments and t-shirts as if they wanted to travel with me, being present throughout my journey.
I received a lot of support on the way, in the papers I was interviewed and I could explain my trip right, on local radio stations and they're interviewing me live, in town halls could lunch and sometimes drop, when I was interviewed by the regional Tv people came to shake my hand and took picture with me, so I had my minutes of Fame.
One day while I was taking a sick one morning breakfast in a hotel 3 stars (I stayed in a hotel 4 times, which were supported by people in the media) I thought: What I was doing was something like a job, spent all day over long horizons in black rugs, some excerpts in totally precarious, vying for place with diesel-powered machines out there black smoke and weighing over 60 tonnes with 10 wheels that come apart the way, demanded full attention any recklessness would be fatal. But the job risky had your compensation. Where I get was surrounded by curious casting questions a on the other: if it was a promise, a competition, how many tires ever spent, how many have stuck, how long I've been, if I communicate with my family, my mom said it and if I was not afraid.
Then I said:
-Afraid of what my lady?
-There are, fear so much that we see on television.
-Things that appear on television are mostly bad news. There is a lot of good people in this world, a small part is no good.
I would hope these people leading, showing that things are not as bad as it seems, and the courage to do that are within each one, there's no need to travel by bicycle to be brave.
Something that marked this trip was the diversity, cultures that are very rich, the vegetation that was transformed, and with that the beings who inhabited the forests have been changing in the course of the trip. Understanding that great function of cycling is to provide the transition between cultures, at a speed at which they can understand. I took a trip out of my horizon, but at the same time I dived on the inside, discovering my relationship as the planet, the size of my house, my relationship with people who are like brothers, and my physical limit and the strength of my survival instinct, I was not alone in the middle of people, but I felt the loneliness on the road, when did tens of kilometers by myself. And I had moments of tremendous joy and a rare feeling of spaciousness mixed with freedom. I have found that this makes me very well…
Gallery
5 dicas para fazer uma viagem de aventura pelo Marrocos
Source: moroccoimperial.com
COMO PREPARAMOS NOSSAS MTBs PARA VIAJAR
Source: www.olinto.com.br
ViraVolta » Dicas » Viagem de Bicicleta
Source: projetoviravolta.com
Viajar de moto pelo Brasil
Source: motodicas.blogspot.com
Viaje de bike pelo Brasil e ganhe a hospedagem
Source: www.curiosocia.com
ViraVolta » Dicas » Viagem de Bicicleta
Source: projetoviravolta.com
Dá para viajar em uma moto básica?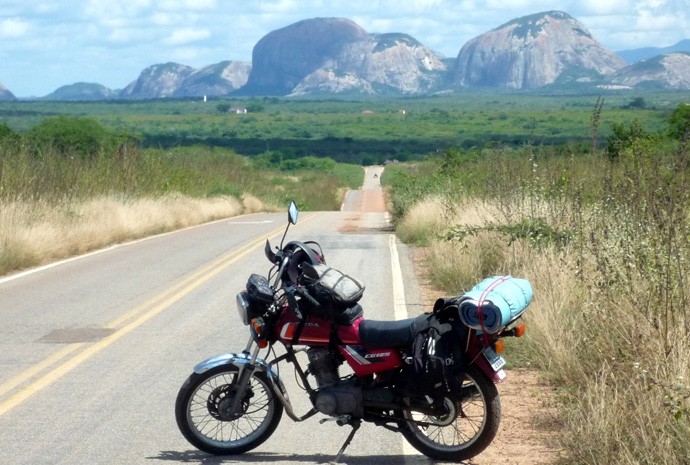 Source: g1.globo.com
Hostel concede hospedagem grátis a quem viaja de bicicleta …
Source: economize.catracalivre.com.br
Viajando de ônibus pelo Brasil: de Salvador a Recife …
Source: www.pages24.com.br
Conheça os melhores roteiros para viajar de bike no Brasil …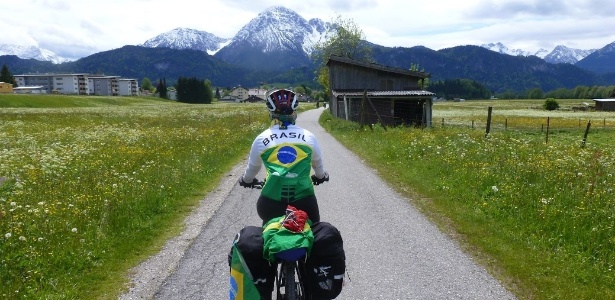 Source: www.planetaviagem.net
O que fazer em Madrid: todas as dicas para sua viagem …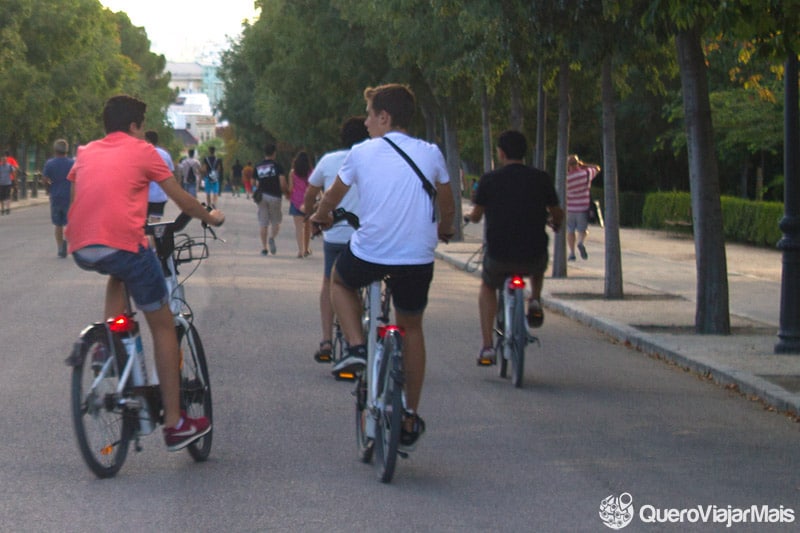 Source: www.queroviajarmais.com
Copa do Mundo de Bike? Viajando Pelo Mundo de Bike e o …
Source: estevampelomundo.com.br
Copa do Mundo de Bike? Viajando Pelo Mundo de Bike e o …
Source: estevampelomundo.com.br
Melhores Roteiros para Cicloturismo no Nordeste
Source: bikeloko.com.br
Viajando de ônibus pelo Brasil: do Rio de Janeiro a Foz do …
Source: www.pages24.com.br
Dicas de turismo LGBT pelo Brasil 2016
Source: www.mundodastribos.com
Copa do Mundo de Bike? Viajando Pelo Mundo de Bike e o …
Source: estevampelomundo.com.br
Tour de bike realizado pelo Sol de Barcelona
Source: www.viagensdicas.com
Dicas de Viagem pelo Brasil
Source: turismo.culturamix.com
Viajando de ônibus pelo Brasil: de Curitiba a Belo …
Source: www.pages24.com.br