A sporting goods store is the type of trade that doesn't pass through a bad phase. He doesn't live in fashion at the time of purchase, only some heating months of the year, but overall it sells well all year. The logic is simple: sneakers, shoes and clothes to the gym are often sought after accessories in any month of the year, so always sell well without objections whatever month.
Set up a store of sporting goods can be a good way to use money and receive a good return. To achieve this, we need to plan well, invest in diversity of products, always renew the stock and eventually make promotions. After all, the Brazilian loves a promotion and is always attracted by discounts on labels, even if they are minimal.
See our article all about business society. Maybe this can be a good way to start your business.
The competition of this type of business is not high if you take into consideration the business of clothes and shoes. The public is also very specific and, therefore, there is always space for another sporting goods store.
Best place to mount A sporting goods store
In theory there is no great place to mount a store of this type of follow-up because clients usually go looking for stuff to buy. But there are points that always sell well as popular trade centers near clothing stores and for entrepreneurs who can invest, build a sporting goods store in shopping malls. This is without a doubt the place best seller, but the rent is much more expensive and needs a high initial investment.
In shopping centers as the street March 25 Sao Paulo is a good place because there is a large flow of people who are for the sole interest of buying and you know that this address will find at least one sporting goods store , so it will be a good choice for business. In residential areas is not so good because the flow of people is small on the streets and can even be dangerous for risk of robberies, since surveillance is much smaller.
Structure and Products To build a sporting goods Store
The size of the store will depend on what sports materials will be for sale. It is recommended that they be sold a bit of everything, because variety is what counts in this endeavor. The products that are compulsory in sporting goods stores are t-shirts of football team whether they are national or international, workout clothing and sports in General and football uniforms, basketball, volleyball and bodybuilding, workout accessories, sports balls.
Sports materials cited above are the basics, but there are also the more specific are the differential for a sporting goods store be considered good and well sought after. Martial arts uniforms is an article that makes all the difference, explained by INTERNETSAILORS, because they're expensive and good output, but few people invest in the article from the sale be outnumbered compared the t-shirts of soccer teams in the series, for example.
Tennis is a good object for sale in sporting goods stores and has good output, because sports is always associated with the sale of a shoe. Stores that invest in this product always get along, because the profit is high and reaches a broader audience, not just practitioners of a particular sport.
Another article that usually have good output in sporting goods stores are medals and trophies, used in small neighborhood sports leagues or schools. They are sold, that is, without any markup, being only necessary to be recorded later on specific graphics. A few shops sell medals and trophies and the investing in the article always come out ahead.
For all that, the size of the store will vary widely according to the quantity of material to be sold. Always think before you mount a sporting goods store that will need stock and this can be broad or not, depending on the amount of items for sale in the retail store, the replacement of the stock by the vendor and sales volume.
The initial investment to set up a sporting goods store, enlisting the legal part, opening of firm, new invoices, is around £ $60000. May be more or less, varying according to the size. Remember that the products are purchased from distributors and not on loan and return system if they are not sold, so the more products if you want to have in stock the higher the value of the initial investment of the project.
Another item that will expand or not the need for capital to mount a sporting goods store 's sales policy. The higher the deadline granted to customers for payment, the greater the need for working capital to replenish these goods sold and not yet received.
It is always possible to anticipate such claims with customers, but remember that there's so much interest in anticipation of sales by credit cards as the duplicates and checks done with banks. So is paramount to success make good financial planning before mounting the sporting goods store. The ideal is to work in partnership with any financial or sell only by credit card, this way you reduces the risk of sales to term, since in this segment she can be very high, as in shoe stores.
If you have difficulty in carrying out this type of planning see the kit How to open a business.
How to sell Well in A sporting goods store
The secret of a trade that depends on sales is always keep an eye on the fad, and that goes also for the sporting goods stores. There's no point selling everything and invest a great deal on an item that has no way out, you have to search to find out what people are buying. A good tip is to invest in t-shirts of soccer teams in early national, European Championships and World Cup. Especially in times of World Cup, where the official shirt of the brazilian national team has a great increase in sales. Like all World Cup a new standard is released, invest just before the World Cup started with the purchase of the product, or run the risk of having the lost product.
For your business doesn't suffer with losses of purchases on the card, be aware of the dangers of chargeback.
You can also promote small Championships and sporting events and so disclose not only the name of your sporting goods store (institutional marketing), but also profit from the event and retain customers.
Another tip to renew the stock is from time to time make deals with low prices for a good sale and so have money to invest in new products. Slow down enough to profit margin or even remove completely in order not to lose the amount invested and so renew all the stuff off the shelf. That's what clothing stores and appliances do whenever sales drop or stay with few new products, trying to renew the window.
Also read our articles on imprint machine t-shirt and ways to earn money on the internet.
Gallery
Dick's Sporting Goods will stop selling assault-style rifles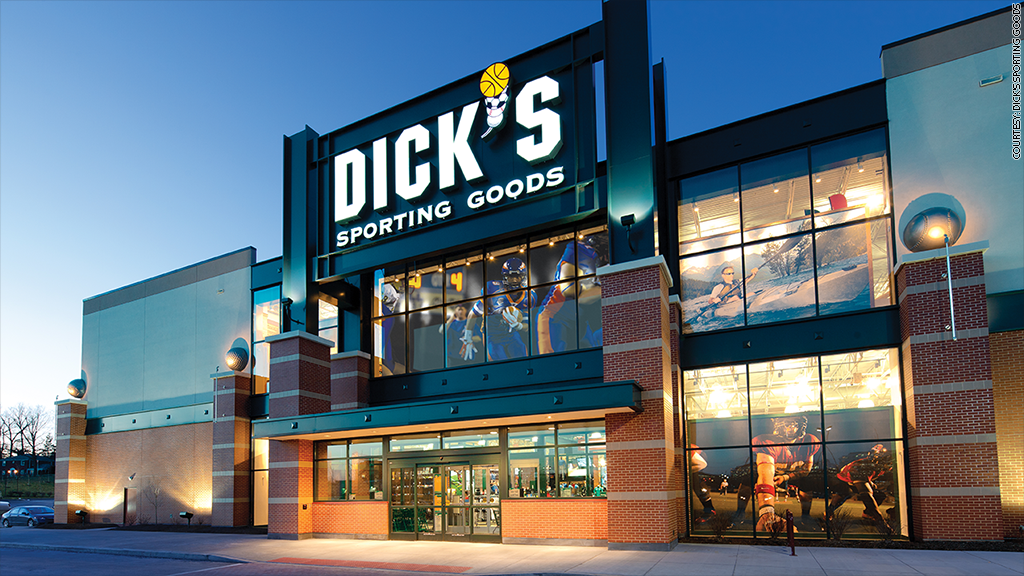 Source: money.cnn.com
Dick Sporting Goods Store
Source: www.directbuycalgary.com
Dick's Sporting Goods CEO Pens Op-Ed for Gun Reform …
Source: footwearnews.com
DICK'S Sporting Goods Store in Glen Burnie, MD
Source: stores.dickssportinggoods.com
Big 5 Sporting Goods Printable Coupons May 2016
Source: couponspecialist.com
Dicks Sporting Goods
Source: sites.gsu.edu
20-Year-Old Files 'Age Discrimination' Lawsuit Against …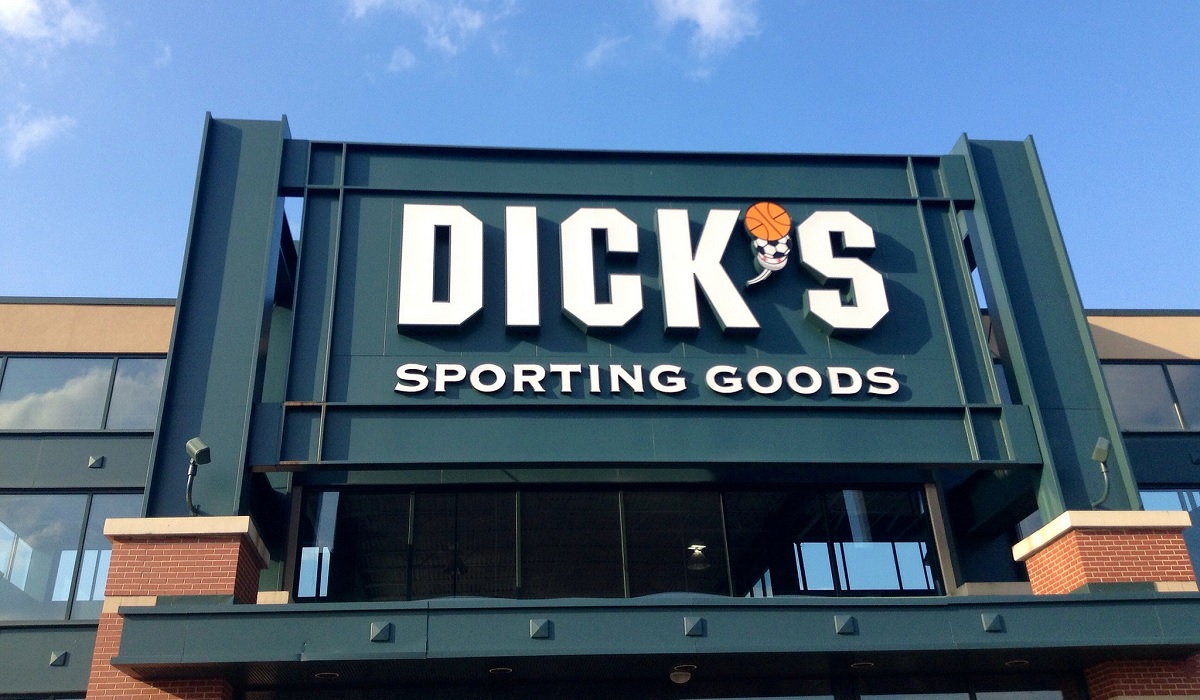 Source: www.outdoorhub.com
Glenwood now without a general sporting goods store …
Source: www.postindependent.com
How to Keep your Sporting Goods Store Safe from Criminals …
Source: quantumsecuritygates.com
DICK'S Sporting Goods Store in Waterloo, IA
Source: stores.dickssportinggoods.com
Sports Direct Takes Stakes in Iconix & Dick's Sporting …
Source: footwearnews.com
Dick's Sporting Goods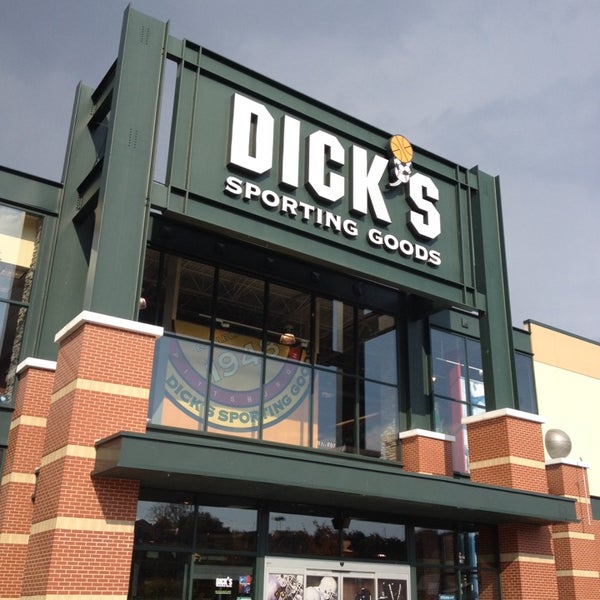 Source: foursquare.com
Dick's Sporting Goods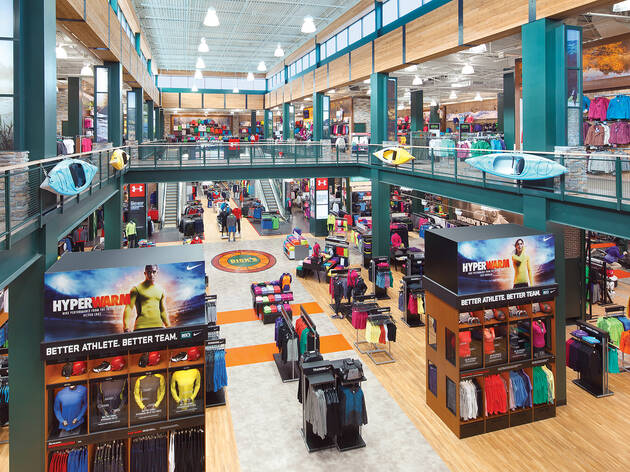 Source: www.timeout.com
Retail sings the blues, Tuesday stocks stuck in the red zone
Source: www.commdiginews.com
Dick's Sporting Goods' Recent Rally Is Way Overdone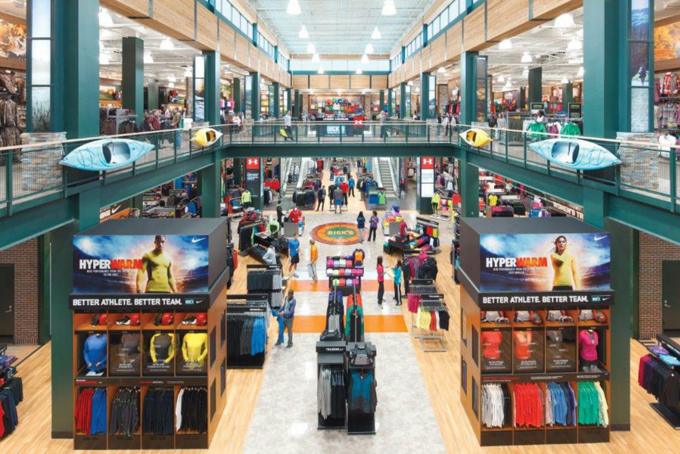 Source: seekingalpha.com
Dick's Sporting Goods CEO: Stores to stop selling assault …
Source: news3lv.com
Dick's Sporting Goods will no longer sell assault rifles
Source: www.indystar.com
There are too many sporting goods stores and not enough …
Source: www.marketwatch.com
Big 5 Sporting Goods Careers and Employment
Source: www.indeed.com
67 guns stolen from Olive Branch sporting goods store
Source: www.clarionledger.com