A Lot Of People Question What The Advantage Of Using The Hiking Stick. We Will Try To Explain The Benefits And Disadvantages Of The Use Of Batons On Walks, In Order To Help Clarify Some Doubts.
In reality, the hiking stick has become required equipment for many sportsmen who practice long walks, being very useful also to who takes the Backpack on the back. There are several studies that show that the effort of the walk using walking sticks is more divided between the various members as well as for the rest of the body, being an important factor in the reduction of force exerted on the spine, on the back and especially in the knees. It is primarily in the areas of greatest slope that your influence is felt as a potential factor in movements and body balance and body stress distribution. In more irregular floors or with snow and ice make it easy tobalance and progression. Also contribute to the maintenance of a more correct posture, contributing in a more intense respiratory cycle and activation of blood circulation.

Invest in a pair of walking sticks can give more pleasure, but above all, provide more security and less effort when walking. Is an essential equipment for those who usually go hiking. In short, the canes are some great friends.
Types of walking Stick
Anti-shock canes:
These bats have springs in your interior anti-shock, providing a greater damping impacts. The springs can also be disabled on some models. This model of bats ismost recommended for anyone who has problems with knees or ankles.

2
Standard Canes:
These models do not have springs and so are lighter and cheaper. Can be foundgood models on the market to meet the needs of any Ranger.
3
Retractable Canes:
Are bats made of aluminium and can be compressed into very small size, to be saved. Work with a rope in your interior that is pulled and tightened to keep the batfirm (same system reach the crutches). Are very light and practical, but you can't have your varied length.
4
Types Of Material
There are basically two types of materials used for walking canes, Duraluminio and carbon fiber:
Duralumin or high-grade aluminum: is a material very resistant and economical. The canes made of Duralumin tend to be very light. Normally weigh about 350 grams. One of the advantages of this material is the Duralumin can double, before a very high effort, but does not break completely.
: Carbon fiber is a material very light and sturdy and usually weigh approximately310 grams. Some models are also more expensive and very suitable for extreme situations. Unlike models of Duralumin, the carbon fiber can break down when faced with situations of extreme tension.
Grips or Handles
The Grip or handle is the end where the Walker holds the bat. Always has a fastening strap to be placed around the wrists. To your function is to provide a better grip and ease the pressure on the wrists, plus avoid falling accidentally from the hand.
The grips or handles can be of 3 types:
Cork:
Are very comfortable and relieve a lot of the sweat of the hands and reduce the vibrations.
5
Rubber:
Absorb shock well and vibration and provide a great catch, especially when it goes up some ground. However, do not make good absorption of sweat from the hands, although the latest models have slots that minimize this problem.
6
Foam:
Is a widely used option for being a great absorber of perspiration of hands and be very soft to the touch.

7
Baskets And Tips:
The baskets are bound in Accessories tips to limit the penetration of these in various soil types. There are models for soft terrain, mud or snow. Is an important accessory that normally comes with the bat on your original version.
The tips are usually tungsten or carbon steel and are important for a good penetration on the ground. The tips can be flattened, round or concave, being the favorite of flat or round tips, since they have better adherence to the irregularities of the rocks. Usually the rods are supplied with rubber protectors to the tips, which protect the same during transport. The protections also prevent sticking clothes or other objects in their luggage when the bat is not used. It should be recalled that therubber protection has only this function and should not be maintained at bat whenwalking with canes.
8
The handles handle:
Are the straps that are found on the handles of canes and raised around the wristto support directly the weight on the wrist and not in the hand, thus avoiding q
Gallery
17 Best images about Struggles: Mobility Aides on …
Source: www.pinterest.com
Travel Walking Cane Take Apart Folding Foldable Fold Up …
Source: www.ebay.co.uk
DERBY WALKING STICKS CANES BEECHWOOD SHAFT QUALITY WOODEN …
Source: www.ebay.co.uk
Best 12 Shiela ideas on Pinterest
Source: www.pinterest.com
Wooden Walking Sticks Cane Quality Carved Wood Canes …
Source: www.ebay.co.uk
NEW SILVER-CHROME MEN WALKING STICK CANE MOUNTED ON …
Source: www.ebay.co.uk
ALUMINIUM LIGHTWEIGHT ADJUSTABLE WALKING STICK CANE FLORAL …
Source: www.ebay.co.uk
ANTIQUE HALLMARKED SILVER WALKING STICK/Cane 34.1/2".1916 …
Source: www.ebay.co.uk
Wooden Beech Walking Stick Leaf Shaft Cane Quality Wood …
Source: www.ebay.co.uk
Lightweight Folding & Extenable Walking Stick Cane …
Source: www.ebay.co.uk
Wooden Carved Walking Sticks Canes Derby Handle Black …
Source: www.ebay.co.uk
Cherry wood Derby cane walking stick
Source: www.ebay.co.uk
GENTLEMENS CLASSIC STYLE BROWN WOODEN WALKING STICK CANE …
Source: www.ebay.co.uk
Carex Offset Cane – Las Vegas A56200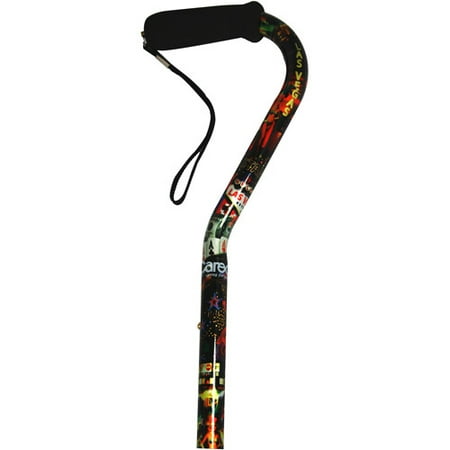 Source: www.walmart.com
MOROCCO DERBY MEN'S WOOD WALKING CANE w/ SPOTTED HANDLE …
Source: www.ebay.co.uk
Lifting Handle for Walking Canes :: support handle for …
Source: www.wrightstuff.biz
Walking Sticks Carved Wood Canes Crook/Fritz Brown Handle …
Source: ebay.co.uk
Wooden Walking Sticks Cane High Quality Natural Beech Wood …
Source: www.ebay.co.uk
SOLID WOOD WALKING STICK/ CANE CROOK HANDLE BRASS RING …
Source: www.ebay.co.uk
Walking Sticks Canes Carved Black Shaft Beech Wood 5 …
Source: ebay.co.uk