I'm pretty sure that most of you do not know this type of plastic. Don't worry, until a few months ago, I was in the same case.
The TRITAN plastic, what is?
(Wikipedia definition):

"Tritan is the mark of a polyester marketed by Eastman Chemical."
It's a transparent amorphous thermoplastic copolyesters family. It offers a good compromise of properties, combining thermal, mechanical and chemical resistance in addition to its transparency.
More than 600 products for food, as of flasks, bottles, kitchen utensils, some boxes of indulgence, the household robot parts, etc, are made from Tritan.»
This type of plastic is widely used (since 2008 following the case of BPA plastics) for the manufacture of stamped containers without BPA (without Bisphenol-A). Whether in the gourdes of Gobilab, in bottles of Remond, it is found in many other products with guaranteed Contact food.
But maybe would you like to learn more about this material?
I invite you therefore to read through the article below and you offers you to have your own opinion on this material that personally makes me cold in the back. Besides, I'm not displeased to have banned more than 90% of my daily plastic containers.
Surprisingly, this article did not talk about him in the French media, but I'm sure it will be a good basis to undertake new research among scientists, and/or among journalists.
In any case I hope.
Very many thanks to journalist Mariah Blake of Mothers Jones and his writing for allowing me to translate and publish this article on my blog.
For those who would like to go to most of the article, CLICK HERE
And feel free to share! We are all concerned.
The case of BPA plastics: new chilling evidence
With a campaign worthy of the tobacco industry opposition.
By Mariah Blake | Mothers Jones *.
Translated from English by Richard Wilkinson, with the assistance of Simon Oliviero.
Every night, at dinner time, a familiar ritual is performed at Michael Green. He was dragging an anti-leak stainless steel Cup to his two year old daughter installed across the table, and this one, preferring a pink plastic cup, howled. Green stated often package, but he had his doubts.
Campaign for environmental health led him to fight for the ban on baby bottles and cups etc including the plastic contains the bisphenol A (BPA), a common additive in imitating the structure of the hormone oestrogen and that several studies link to a very large number of serious pathologies. The plastic cup of Juliette belonged to a new generation of plastic without BPA, while Mr. Green, Director of Oakland, California facility dedicated to environmental health, had read research articles inviting to think that some of these substances could they also contain synthetic estrogens.
In October 2011, while it was preparing to celebrate the birthday of this structure, he meditated on the conclusions of these items. During the evening of celebration, Green, a blond with tousled hair and clear blue eyes, came on the stage and asked Juliette cups on the podium. He described the clashes daily with his daughter. "At every time she gains […] I am concerned about its health impact of chemicals that rejects his Cup,"he said, before giving the list of several pathologies related to these substances, including cancer, diabetes and obesity. In order to solve this puzzle, he said, his association intended to appraise the anti-leak BPA cups to make sure, once and for all, that they contained no chemicals likely to have estrogenic activity.
The plastic of Juliette, as well as seventeen Cup cups sold by Target, Wal-Mart and Babies R Us so were sent to CertiChem, a laboratory located in Austin, in the State of Texas. The analyses revealed that more than a quarter cups, which Juliette, were actually estrogenic activity. These results are in the same sense that a study of greater magnitude on BPA plastics, funded by the National Institutes of Health ("American Institutes of health"). Shortly before, CertiChem and its founder George Bittner (who is also a professor in Neurobiology at the University of Texas -Austin) had co-written an article published in the review of the NIH, Environmental Health Perspectives. It argues that "almost all" of plastics which have been put to the test (and which are available on the market) reject synthetic estrogens, even when this release is favored by no recognized boundary condition, which for example, heating in the microwave, a steam dishwasher or the UV rays from the sun exposure. According the work of Bittner, certain products deemed BPA would reject in the facts of the even more powerful synthetic estrogens.
Estrogen plays a key role in the body, whether for bone growth, ovulation or cardiac activity. A too high or too low concentration of this hormone, particularly in utero or during infancy, may adversely affect the proper development of the brain and other organs, which reduces long-term chances of staying healthy. In women, a high estrogen rate generally increases the risk of breast cancer.
Several studies link estrogen substances present in a large number of common consumer goods to a multitude of disorders in human and animal. One of them says for example that the pesticide known as the atrazine is able to turn male frogs into females frogs. (A) diethylstilbestrol, be prescribed at a time to prevent miscarriages, caused obesity, infertility, rare vaginal tumors and testicular tumors in people who were exposed in utero. Researchers associated with BPA ailments such as asthma, cancer, infertility, heart and liver, disorders, ADHD, a degraded spermatogenesis and deformations of the genitalia. "Take any disease, whatever it is," said Frederick vom Saal, Professor in biology who studies BPA at University of Missouri-Columbia.
It's in 2008, as the articles on "toxic baby bottles" and "poisoned" packaging began to thrive, that BPA has made the headlines. Good Morning America (a TV show), has released a notice to consumers. The New York Times, for his part, has urged Congress to ban the baby BPA-based products. In a forum published in the Huffington Post, California Senator Dianne Feinstein pulled the alarm by stating that "millions of infants are exposed to harmful chemical substances hidden under our eyes." Worried parents have rid their care-to-eat any plastic container and a number of retailers including Walmart and Babies R Us have begun to remove bottles and cups of their rays. From one State to the other, laws have gradually been voted to ban BPA-based childcare articles.
At present, a large number of plastics (cups, mixers, Tupperware, etc.) are marketed with a label "BPA". Yet, the conclusions of Bittner, partly endorsed by other researchers, invite to think that these substitutes have the same properties as those that make BPA so potentially harmful.
These amazing results led to a declaration of war on the part of the plastic industry, industry whose turnover is around $ 375 billion. The American Chemistry Council ("American Chemistry Industry Council") associated with Eastman Chemical in a campaign to discredit Bittner and his work. The first, a pressure group in the service of plastics manufacturers, sought to refute the scientific arguments establishing a link between BPA and certain pathologies; as for the second, it's the manufacturer tennesseen of the Tritan, a plastic that enters the composition of a large number of various products and which is presented as having no estrogenic activity. This company is even went up to say to its business customers that the Environmental Protection Agency (abbreviated herein to " EPA ", "Environmental protection agency") rejected the experimental method of Bittner (it isn't). In addition, Eastman has continued in justice, as its sister company, PlastiPure, CertiChem to avoid that they make public their studies showing the estrogenic activity of the Tritan. Eastman was able to convince the jury that his product has no estrogenic activity. Meanwhile, the company praised the Tritan safety in a media "blitz" that has targeted the most vulnerable to the synthetic estrogen: families with young children. In a video podcast made by Eastman, the Vice President of special plastics, Lucian Boldea, intervenes to say "as a consumer, is not always easy to know if a product is really harmful or if it is not. A picture of a pregnant woman briefly replaces the screen. With the Tritan, he adds, "consumers have more to worry about the composition of the products they buy, since these have no estrogenic activity".
"Here where a poison kills you", says the researcher in biology Frederick vom Saal, "a chemical product such as BPA Reprograms your cells and generates a disease that will eventually kill your grandchildren."
The offensive by Eastman is simply the latest in a series of high-profile campaigns by the plastics industry to cast doubt on the potential toxicity of plastics present in containers, packaging and toys. This is a campaign whose details resemble closely those practised by the Big Tobacco in order to stifle scientific evidence of the dangers of smoking. Indeed, in a large number of cases, the industries of plastic and chemical products are supported on the same researchers and the same advisers than those who defended the Big Tobacco. These efforts, outlined in internal industry documents and dug up as part of the trial pitting Bittner at Eastman, have confused the public and hampered U.S. regulations, while elsewhere in the world, we already banned BPA. They also covered the broader debate on the safety of plastics. Meanwhile, evidence of the toxicity of the products we use every day – and their consequences not only for our health but also on that of the generations to come-have continued to accumulate.
The fight around the harmfulness of the plastic starts in 1987 when the Conservation Foundation (which is now part of the World Wildlife Fund), based in Washington DC, hiring Theo Colborn, a 60 year old grandmother who just to get his doctorate in zoology. Recruited to study health problems mysteriously affecting wildlife in the Great Lakes region, she starts to gather articles of research on this topic. Very quickly, his tiny office is invaded, from floor to ceiling, whole boxes of studies identifying a mind-boggling number of cases and diseases: cancers, genital organs, atrophied, fertility in free fall, suppression of the immune system, missing eye or beak twisted at the birth of some birds. Some species were also living with a strange syndrome causing muscular degeneration and death of their chicks but apparently in good health.
Although a plurality of species was affected by a multitude of pathologies, Colborn finally realized that there are two common factors: young animals were particularly affected, and one way or another, all symptoms were related to the endocrine system. This glandular network regulates, through chemical messengers that are hormones, growth, and metabolism of the body and the brain functioning. It also plays a fundamental role in the development of the fetus. Colborn suspected the synthetic hormones present in pesticides, plastics and other products to act as "ticking poisons" since parents exposure leading to affected offspring. His colleagues, initially skeptical, not allowed themselves to be convinced that she has collected data on other wildlife in remote Habitat populations, taken from these animals of tissue and samples dug up from other studies confirming his thesis, previously neglected studies. In 1996, at the time of the co-publication of its flagship book, Our Stolen Future (L'homme endangered), most of the skeptics had already changed his mind. The same year, the U.S. Congress passed a law requiring that theEPA determines before 2000 if some 80,000 chemicals were of endocrine disrupters (most of these products have never been subjected to security controls).
At roughly the same time, the voluble biologist vom Saal of the University of Missouri, before Bush at the Kenya pilot, began to study the effects of estrogen synthesis on the development of the mouse to the step of the fetus. He initially controlled the BPA, a substance into rigid and transparent plastics (most often to the family of polycarbonates) to make them more flexible and more resistant (found also in a number of everyday products, dental sealants to the hospital blood bags, receipts and the protective layers inside the cans). Natural estrogens can activate only partially their dedicated receivers, since they bind to proteins in the blood. Vom Saal discovered that BPA, on the contrary, does not attach to these proteins and it bypasses the body's natural defenses to settle deep cells of laboratory mice.
Vom Saal therefore suspected to be "a thousand times more powerful" BPA in low doses. Working with his colleagues Susan Nagel and Wade Welshons, a researcher in veterinary biology, he began to study the effects of BPA in rates 25 times lower than the safety threshold set by theEPA. By the late 1990s, they published two studies showing that male mice whose mothers were exposed to doses too low have extended prostates and an oligospermia. So it seemed that BPA, even at microscopic levels, could lead to the kind of serious pathology Colborn had witnessed in the Great Lakes region. Very quickly, other researchers have described the pathologies of animals exposed to trace levels of BPA.
As these works were directly threatening plastics manufacturers and chemicals, they have adopted strategies that the tobacco industry had elevated to the rank of art. By the late 1990s, when tobacco companies agreed to put an end to their deceptive marketing practices as part of a settlement agreement with 46 States, a large number of researchers and salaried advisers simply integrated movement of BPA.
Manufacturers of plastics and other chemicals have worked closely with the Weinberg Group, which had led the project of the white of the Big Tobacco coats (namely, a campaign to recruit researchers to raise doubt about the health consequences of passive smoking). Very quickly, Weinberg, which calls itself 'defence products' company, began to lay white papers. It has also funded a trade group using its own scientific journal, Regulatory Toxicology and Pharmacology (' The regulatory toxicology and Pharmacology '), in which studies advancing the safety of BPA have been published.
Moreover,the plastics industry has worked hand in hand with the Harvard Center for Risk Analysis ("the Harvard risk assessment Center"), a reflection group affiliated with the school of public health who has agreed, at various times, donations from companies before publishing studies favorable to their products. In the early 1990s, its founder, John D. Graham, (that George W. Bush has commandeered then so that he oversees its regulatory plan), while seeking important subsidies on the part of Philip Morris, has lobbied to cancel the verdict from theEPA on the role of passive smoking in lung cancer.
In 2001, while studies on BPA ceased to accrue, theAmerican Chemistry Council has asked to the Harvard Center for Risk Analysis to set up a panel of scientists to study the effects of low-dose BPA. Of after Fast Company, the Center has paid to the tune of $12,000 the participation of researchers in three sessions. Their latest report, published in 2004, CITES only a small number of studies supported by the industry and he claims that the evidence of harm to humans from low-dose BPA would be "very fragile." A hundred studies on low-dose BPA were already published on this date. Of all those financed by the plastic industry, neither does establish that it is a harmful substance. Conversely, 90% of the studies carried out by research teams funded by the US Government reveal breathtaking effects, ranging from hyperactivity to an increased risk of breast cancer. Following questions, questioning the credibility of the research, four twelve Members insisted that their names be removed from the report.
At the same time, manufacturers of chemical products have forged alliances with the Bush Government, which allowed them to lead, on the sly, the regulatory procedure. The Food and Drug Administration ('American food and drug agency') provides legislators and the general public for decades about the safety of BPA in low dose. However, a survey conducted by the Milwaukee Journal Sentinel in 2008 reveals that the U.S. Agency said the monitoring and evaluation of research on EPS to industry pressure groups. The survey also reveals that the Agency has largely based its assessment of safety on two studies themselves financed by the plastic industry, which one had never been published or reviewed by peers.
TheEPA panel to define guidelines for testing, mandated by Congress, of endocrine disruptors also included a large number of researchers supported by the industry, as Chris Borgert. This Toxicology consultant, who has worked closely with Philip Morris in order to discredit theEPA on passive smoking research, then became president of theInternational Society of Regulatory Toxicology and Pharmacology ("International Association for regulatory toxicology and Pharmacology"), an association sponsored by the Weinberg Group, whose meetings were held in the premises of a group of pressure working for the account of the plastics industry.
Some members of the panel by theEPA say that Borgert appeared to want to delay the proceedings. One participant reported 'he recovering overnight, he was always trying to complicate the situation. " Besides, the screening method ultimately adopted by theEPA was just a layer of the one imagined by the industry. One decision among others: chemicals should be tested on rats of laboratory known as the " Charles River Sprague Dawley ", a sort of strangely insensitive to synthetic hormones such as BPA.
"They want to do the same as tobacco companies: set a standard impossible," noted Stanton Glantz. "If they manage to set the standard, they will have won."
What is the best method to detect the estrogenic activity of a substance? That is a question that would be at the heart of the fight around the safety of plastic. TheAmerican Chemistry Council has entered an unlikely alliance with Peta to combat experimentation on a large scale of chemicals on animals. At the same time, Borgert and other researchers supported financially by l' the plastics industry have worked to discredit the other common method of screening (namely evaluating the behavior of specific cells when they are put in the presence of estrogen) in arguing that she did not reveal the particular effect that this or that substance could have on the body of an animal or a human being. In fact, a vast still unfinished NIH study shows screenings made using these cells to produce very similar results to those which lead the animal studies, studies that predict, with great precision, how the human body reacts to the synthetic estrogen, which, in particular, the BPA and the a.
Stanton Glantz, Director of the Center for Tobacco Control Research and Education ("Centre of studies on the anti-smoking") of the University of California-San Francisco, argues that the real objective of the chemical industry when she tries to call into question several detection methods given is ultimately weakening security in general. "They want to do the same as tobacco manufacturers: establish a standard of proof impossible", he says. "If they manage to establish the standard of proof, they will have won."
At the height of the fight around BPA, vom Saal went to Texas at regular intervals to sit down with his old friend George Bittner, whose house offers a view on the plantations of walnut trees on the outskirts of Austin. Bittner, who has a doctorate in neuroscience from the University of Stanford, is an original and angry man, but he is a great scientist who likes to apply his mind to the problems of the real world. In his lab at the University of T-Austin, he managed, for example, to develop a technique of regeneration of nerves that walk again, within a few days, disabled rats. He also took a great interest in the work of vom Saal on endocrine disrupters. "It seemed to me it was the question of the century in the field of public health," said Bittner when he greeted me in his laboratory. "Studies conducted on animals associate these chemicals with so many negative effects, and then they are so omnipresent… It's hard to imagine how the health of people could be affected.
By the late 1990s, Bittner (a stocky man with Ruddy complexion and sparse red hair who can boast, behind its aviators to have had a respectable return on its investments in real estate and commodities) began to ponder the creation of a private company that would propose solutions of endocrine disrupters testing manufacturers and public health organizations. This approach had merit triple to raise awareness, to put an end to the regulatory impasse and Moreover, to be profitable.
In 2002, strong of a $91,000 grant awarded by the National Institutes of Health, Bittner launches two companies: CertiChem, company to control the content in synthetic estrogens in plastics and other products, and PlastiPure, whose mission is to discover and to develop substitutes without estrogenic activity. Bittner committed then Welshons and the charge to design a new device integrating screening of breast cancer cells, which proliferate in the presence of estrogen. This device has a much more dexterous robotic arm in the handling of microscopic materials than a human hand.
However, very quickly, differences appear between projects of Bittner on one side and those of Welshons and vom Saal on the other. In effect, Bittner was the two researchers give their rights to the screening device designed by Welshons, while the latter insisted that he belonged to the University of Missouri. Finally, both parties fight seriously. Welshons and vom Saal filed a complaint with the NIH in which they argue that Bittner has misrepresented data from laboratory Welshons, data appearing in a prospectus (Bittner ensures that it simply did not sound data from contaminated samples; the Institute found no evidence of wrongdoing). In the meantime, Bittner has recruited V. Craig Jordan, a Professor of Pharmacology at Georgetown University with an expertise in hormone therapy (we owe the discovery of a hormone, now common, therapy that is to hinder the spread of cancerous tumors of the breast) to refine the screening protocol. As of 2005, Bittner has opened a commercial laboratory in a green Austin Business Park. He has managed to attract some well-known customers, including Whole Foods, which has requested that CertiChem gives advice on endocrine disrupters and submit some of its products to the control.
At the time, the BPA was part of the most studied chemicals in the world. In 2006, in November, vom Saal and a senior official of the National Institute of Environmental Health Sciences ('national Institute of environmental health sciences', integrated into the NIH) formed an interdisciplinary group of thirty-eight leading researchers to examine some 700 studies already published on this subject. The "consensus statement" made at the end of their work outlines a series of alarming findings: more than 95% of the inhabitants of developed countries were exposed to BPA rates "within range" associated pathologies in animals, the pathologies such as cancer, type II diabetes, or early puberty. The researchers also found that 'there altogether rather than fear that similar effects may affect humans', and that the strongly increased prevalence of these diseases tends to confirm.
At the same time, new research showed that BPA caused genetic mutations causing diseases in animals. He was able, for example, to inactivate a gene that inhibits tumor growth, allowing the progression of the cancer. These genetic mutations passed from generation to generation. "Here where a poison kills you", says the researcher in biology Frederick vom Saal, "a chemical product such as BPA Reprograms your cells and generates a disease that will eventually kill your grandchildren."
Researchers were also the updating of links among phthalates, endocrine disruptive chemicals, and a number of diseases, including genital abnormalities and infertility in humans. These chemical additives often entered the composition of soft plastics used to make some pacifiers and nipples from baby bottles. In 2008, the US Congress has banned products for children containing six types of phthalates. At the time when the BPA began to worry the general public, the Congress launched an investigation into the plastics industry's efforts to manipulate scientific and regulatory controls, and several States have proposed to ban BPA.
In 2009, the BPA Joint Trade Association ('interprofessional Committee of BPA", which had its ranks of theAmerican Chemistry Council, Coca-Cola and Del Monte) met at the Cosmos Club, a den strictly reserved for its members in the neighborhood of Dupont Circle in Washington, D.C. After the minutes of the meeting, which has been the subject of leaks from the Milwaukee Journal Sentinel, the participants in this meeting have studied the merits of several communication strategies, " including the use of intimidation tactics (for example who would pose the following question: 'Would you like to continue to have a food for babies?'). They agreed that they could not find "voice" more "sovereign" than a "pregnant mother who would be willing to do across the country extolling the virtues of BPA".
While the industry is sharpening his defense, some companies began to offer substitutes without BPA, without however to check their content in other potentially toxic compounds or synthetic hormones. But no matter, because they were not forced: in accordance with U.S. law, no chemical is presumed harmful until proven otherwise, and companies are rarely required to collect or disclose data on the safety of their chemical ingredients. Michael Green, the Director of the Center for Environmental Health who was concerned that her daughter might be made sick by his anti-leak Cup, explains that such provisions lead to 'tricks of sleight. Indeed, companies that are encouraged to remove toxins from their products tend to substitute them by chemicals that have never been checked and that are sometimes all too dangerous. "We realize a scientific experiment on our families, an experience that it was not planned in advance", says me Green, at home, in the San Francisco Bay area, while Juliette, who is now five years old, walks in his suit of Princess rose.
TRITAN plastic
One of the plastic without BPA most popular manufacturers, particularly when their products are intended for families and consumers sensitized to issues of health, was the Tritan, a transparent, robust and resistant to heat than Eastman material has put on the market in 2007 (Eastman also manufactures the chemical that has polluted the drinking water of 300,000 inhabitants of West Virginia in January). A company founded by Dr. Andrew Weil, alternative medicine guru, has launched a range of exclusive made from Tritan bottles, material touted for its "revolutionary" and "ultra safe. The Thermos company started mass production of cups made from Tritan anti-leak on which included Barbie and Batman. The increased demand for BPA products prompted Nalgene, CamelBack, Evenflo, Cuisinart, Tupperware, Rubbermaid, and many other companies to develop ranges of products made from Tritan.
Eastman, a company of Eastman Kodak in the late 1990s, today valued at seven billion dollars, said its business customers that she had submitted the Tritan to important security controls. The methods used were still inadequate. According to internal documents to the company, in 2008, it concluded a two-year contract with science International, one of the companies specialized in the defence of products having played a key role in the disinformation campaign by the tobacco industry. Then, on the advice of science, Eastman commissioned a study assessing, based on computer models and on the basis of their molecular structure, the synthetic estrogen of substances given content. Data modeling indicated thatone of the components of the Tritan (phosphate of triphenyltin, also abbreviated "TPP") was more important than BPA estrogenic activity.
Later, Eastman, who has never been part of these results to its clients, has ordered another study this time on breast cancer cells. The first data again seemed to betray the presence of estrogenic of the Tritan activity. In an e-mail sent by the primary toxicologist of Eastman, James Deyo, to his colleagues, this discovery is qualified for "anti – eureka" (NDT: " oh pot time " in English).
The "anti – eureka" of Deyo (page no. 1):
The study of the effect of estrogen on cell cultures usually guess what you do soak the plastic in question in alcohol or a saline solution, before that the cells of the device be exposed to chemicals that he rejects. When Deyo has reported to the laboratory and its results "should necessarily be formulated so that it is their lack of" estrogenic activity that is underlined, the latter published a report presenting only data from the lowest, although concentrations, in doing so, this document violate directives of the laboratory in controls and gave negative results while they were not. " The lab has ignored its own criteria and distorted its results ", summarizes Michael Denison, a researcher in Toxicology at the University of California-Davis who has evaluated this report.
Eastman was not the only company to control the Tritan. In 2009, while by Bittner founded PlastiPure society was looking for alternatives to BPA without estrogenic activity in order to notify its customers, she started to control products manufactured at base of Tritan and discovered that some of them rejected more estrogen than their rich BPA corollaries. Mike Usey, the PlastiPure CEO, says that CertiChem expressed this discovery to its customers, but most of them have still opted for the Tritan.
"We realize a scientific experiment on our families, an experience that it was not planned in advance," says Michael Green.
This reaction was part of a general logic of indifference. According to Usey, hundreds of manufacturers (including most of the major manufacturers of baby bottles) began in relation to CertiChem to inquire about solutions adapted to their products without BPAestrogenic substances screening. Yet, very few led the case to its conclusion. "They took the following position: there is no valid reason to design products without estrogenic activity as long as the consumer demand does not feel", explains Usey. "They want to wait as long as possible, because they know that any transition will be costly. Some manufacturers have paid the screenings without ever coming to retrieve the results. " They would not have the results because knowledge is liability." And he continued: " they are right in the sense where it doesn't help to know if you do not fix the problem ».
Starting in 2010, and despite its "anti – eureka", Eastman began to design marketing materials supporting the Tritan contained no synthetic estrogen. One of the pages of its website sported the slogan, "our key ingredient: security", in the middle of pictures of children eating and drinking, the smile on my face, in containers of plastic. This same site stated that "research conducted by third parties" had confirmed that the Tritan was no estrogenic activity. Yet, when commercial customers wanted to verify this information, Eastman has been reluctant to help. In early 2010, Philips advent, one of the first manufacturers of baby bottles and cups etc, asked what the Tritan is controlled by an independent laboratory. Emmet O'Brien, chemist in Chief at Eastman, was quick to alert his colleagues in an e-mail where he says that: " [w] e must [do] our utmost to convince the customer to DO NOT perform testing of the AŒ [estrogenic activity] » Philips has been convinced. Nevertheless, after testimony from some leaders of Eastman, the same year, Nestlé has controlled the Tritan and discovered that he was rejecting synthetic estrogens (Frédérique Henry, spokesman for Nestlé, acknowledges that the company commissioned a survey on the Tritan, but refuses to admit that the results of these tests were positive). Nestlé continues to manufacture some of its water made from Tritan bottles.
In the meantime, Bittner and Usey decided to reveal their results to the general public. Usey explains that "as long as consumers demand not was not felt, manufacturers had the impression we wanted to sell them a problem rather than a solution". And he added: "for us, it was the only way to move forward." Bittner companies, who have benefited from more than eight billion dollars in grants from the NIH, began to work on an article co-authored by Jordan, the Georgetown Professor. In the fall of 2010, Usey went to theABC Kids Expo, a grandiose show in Las Vegas dedicated to children's products, to distribute leaflets with a graph (route by CertiChem) summarizing the content into estrogen for several products deemed without such activity and marketed as such. Products whose activity was the most important, namely the Weil baby bottles, were made from Tritan (the company in question dismissed Mother Jones to a press release on its website which said it " remains convinced that the Tritan is a harmless product ) »).
Very quickly, Eastman customers wanted to have explanations on the results of CertiChem. Eastman was able to persuade most of them Bittner statements were erroneous. Even O'Brien met with several leaders of Whole Foods. They were considering replacing their distributors of products in bulk, made of polycarbonate, by models made from Tritan, although Bittner had already told them of its estrogenic activity. When they came to talk about the safety of this product, O'Brien tackled, according to a memo written after the fact, Bittner and his work, respectively called " sleazy " and " very doubtful." Subsequently, the direction of Whole Foods put pressure on O'Brien to learn the results of other tests performed on the Tritan.
The note of O'Brien on the meeting between Eastman and Whole Foods (page no. 3):
The chemist said, wrongly, that they were conducted by independent researchers without the financial support of Eastman and that there was no evidence that the Tritan rejected synthetic estrogens. Whole Foods, which declined to comment, still gave his green light installation of distributors in bulk made from Tritan in most of its 270 U.S. stores.
Similarly, Eastman refused to answer our questions, but a written statement of its part stated that the company "has paid the work and expertise of laboratories, and not a given result", and that she remains "satisfied tests and the safety of the Tritan.
In March 2011, the article of the Environmental Health Perspectives co-written by Jordan and several researchers from CertiChem and PlastiPure appeared online. Altogether, they have controlled 455 food containers and other storage products purchased directly in store, including several made from Tritan. What did find? Only 72% of controlled products rejected synthetic estrogens. But also that in many cases at least, all types of plastics commonly used in the manufacture offood packaging (polypropylene and polystyrene for example) gave positive results, which suggested that exposure was, whatever we do, it's inevitable.
Other researchers also have evidence of the presence of chemicals mimic estrogen in the plastic without BPA. In 2009, two German toxicologists have tests carried out on PET (a plastic water bottles is commonly made from which) through a strain of mud with the characteristic snails produce more embryos when they are exposed to synthetic estrogen. Snails raised in PET bottles produced twice more embryos that those reared in Petri dishes in glass boxes.
These studies do not allow us to identify what chemicals imitator of estrogen are rejected by BPA plastics, but it is known that most of these products contain phthalates or bisphenol S (BPS), a substance belonging to the same family as the BPA and who, in a large number of manufacturers, often serves as substitute for its chemical cousin. The trials carried out in Petri dish suggest as the EPS and BPS have similar effects.
It happens that the specific health consequences of other types of chemical substitutes are relatively little known, but a literature review conducted by 12 researchers renamed in 2012 cleared of 'substantial evidence' of a general harm to human health, endocrine disruptive chemicals. "We know that there is a price to pay when you disturb the balance of these hormones in our body, regardless of the cause of this disturbance," says the Director of the study, Laura Vandenberg, who is a Professor of environmental health at the University of Massachusetts-Amherst. "Even a small disruption in early life can alter the development of the brain and other organs, and make us less resistant to disease afterwards."
[In many cases at least, all types of commonly used plastics in the manufacture of food packaging gave positive results, which suggested that exposure was, whatever we do, inevitable.]
The month following the publication of the study of Bittner, theAmerican Chemistry Council contacted Chris Borgert, ex scientific referent of the tobacco industry that has held back the implementation of the screening of endocrine disrupters of theEPAprogram. For after a number of internal emails, theACC and the Industry Association of the plastic ( Society of the Plastics Industry ") offered him, in Exchange for $15,000, to hire another researcher and to write a short letter to be addressed to the Director of the magazine. The model he received was that the results obtained by CertiChem were "unconvincing": that the behaviour of a chemical in a box of Petri can be similar to that of estrogen would not know his behavior in the animal or human body.
At the same time, Eastman was preparing to CertiChem and PlastiPure sue for false advertising. As she expected that Bittner, receipt of subpoenas, triggered a virulent attack against them, the company launched a media "blitz" to anticipate it. "Promoting the safety of the Tritan," is an internal memo, "will require on the part of PlastiPure a refutation of the Eastman data." This company has also paid $10,000 writing an article on the Tritan by a researcher by the name of Thomas Osimitz. While the latter was mine to do independent work, Deyo, toxicologist from Eastman, interfering in the management of the project. He has been designing, with equal ease, the introduction and the overall approach of the study. The experimental procedure prepared by Deyo, alone, almost guaranteed the estrogenic activity against his discovery. Deyo, for example, decided to perform the tests on rats of Charles River Sprague Dawleyhere, insensitive to the hormone laboratory. Rather than analyze the Tritan himself, he also asked Osimitz don't control that some of its ingredients. The TPP, the substance that generated alerts in the study based on computer models, has not been entered on the list of selected ingredients (since then, the European Union considers that this compound is a potential endocrine disrupter).
In June 2012, the Osimitz article (which concludes that the Tritan has no estrogenic activity) appeared in Food and Chemical Toxicology (" Toxicologies food and chemical "), a magazine close to the industry. Its editor-in-Chief is A. Wallace Hayes, previously held the position of vice-president of research in Biochemistry and analytical work biocomportementale with R.J. Reynolds, the company that led the attack on researchers who said that passive smoking was affecting human health.
Scientific journals usually require their authors to make mention of any conflict of interest. Yet the article in Food and Chemical Toxicology does not mention the role played by Eastman in this study. After a series of internal e-mails at Eastman, the company also provided again Osimitz for writing a second article, here again, without that it «doesn't there appear […]» the Eastman name. " As the note Deyo, "publications are a bit more credible when they are not prepared by authors 'associated with Eastman'."
E-mail of Deyo on "credibility":
Once published his own data, Eastman attempted to stifle the discoveries of Bittner. In August 2012, the company filed a lawsuit to CertiChem and PlastiPure because these companies spread misinformation on the Tritan in order to attract more customers. Eastman lawyers asked the judge to remove both companies the right to declare, on the one hand, the Tritan has estrogenic activity and on the other hand, that control cell devices are able to detect such activity, and that, well that researchers use it commonly for this purpose. For decades, to detect the estrogenic activity, the latter resorted to the same cell line of breast cancer that is used by the laboratory of Bittner, namely the "MCF-7. Laura Vandenberg, researcher at the University of Massachusetts-Amherst, these cells have proved "remarkably relevant to check if the compounds contained in plastics and care products mimic estrogen" and their "failure rates are very low."
On 15 July 2013, the trial against Bittner Eastman opened at the courthouse in Austin. The lawyers of the company have acted without moderation. They have particularly focused on the fact that running a business that performs screening of estrogenic activity as well as a company that helps companies discover substitutes without estrogen created a conflict of interest (what Bittner retorted that this situation is not distinguished from the doctor who diagnosed diseases before treating them). However, they have not disputed the correctness of the results of Bittner. They preferred to exploit, like their industrial counterparts, the dubious argument of the lack of evidence of estrogenic activity when they are obtained through an integrating device of human cells.
Chris Borgert, Eastman star witness, argued that animal experiments (that the industry has sought to discredit) were more revealing, though, they either were not, "in itself", key. So that the result is conclusive, should be that the effects be observed 'in an animal, at least, before be noticed in humans". The question of ethical and legal obstacles to human experimentation was raised at any time. Moreover, the judge objected to that Bittner lawyers evoke Borgert was close to the tobacco industry, a closeness that Eastman has described as 'harmful '. Thus, the jury was ill-equipped to assess its credibility.
Borgert testimony may have caused less harm than other factors. Indeed, Bittner lawyers have struggled to explain the scientific data to the jurors, and Bittner, at the helm, is irritated about the situation. In the deposition of Welshons, the designer of the CertiChem screening devices, it said (as he had done at NIH), Bittner has distorted data published in a prospectus. Bittner lawyers were able to ensure that his testimony is not heard. Conversely, Bittner reported that they did not present evidence determinants (including figures on grants to CertiChem by NIH) on the grounds that they could give the admissible testimony to Welshons. Bittner argues further that his quarrel with vom Saal and Welshons has complicated the search for witnesses.
The fact remains, however, that several leading researchers have testified in favour of CertiChem, including Michael Denison of the University of California-Davis, co-inventor of a screening device of estrogenic activity in human ovarian cell that is commonly used. Denison testified that tests he made on 27 samples of Tritan using this device have all proved positive.
However, it is perhaps none other than Wade Welshons, who presented the most outstanding data. Before the trial, this researcher at the University of Missouri who was expected to refute Bittner began to perform tests on products made from Tritan. To his surprise, he ended up getting the same results as CertiChem. "No matter what I think on a personal level," said Welshons. "If they're right, they're right, and many of my objections were no longer matter.
However, the comments of Welshons have never been worn before the Court, and when the jurors returned their verdict at the end of July, they have ruled against Bittner companies for false advertising as well as unfair competition. They also concluded that the Tritan was no estrogenic activity. According to a series of interviews after the verdict, the judgment is explained by the same argument that advanced by Eastman, namely that it would be impossible to establish the estrogenic activity of a substance on the single basis of cellular devices. In its final decision, the judge noted, moreover, that the "jury had probably was little impressed by the aggressiveness of the Dr Bittner. In addition, he criticized the inability of the two parties to explain the scientific data in easily understandable terms by the jurors. The judge finally forbade Bittner companies presenting their results on the Tritan, at least in commercial contexts. However, he refused the proposal that both companies would have more right to assert that their test devices were able to detect synthetic estrogens.
This long legal battle has engulfed most of the financial resources of CertiChem and PlastiPure. "We had to lay off more than half of our employees," said Usey. "The case has more or less broken us", while it strengthened Eastman. After the start of my investigation of the Tritan, Rick W. Harrison, a lawyer with the Colossus of the plastics industry, put me, inadvertently, in copy of an email summarizing the strategy of damage control of Eastman. "If the General press (Oprah or the New York Times) monopolizes by means any of these elements, Eastman will send on-site Lucian [Boldea, Vice President of special plastics at Eastman] or any other weapon of the verdict, order and the final decision and they will be surprised and indignant that continues to raise these issues at the end of three years of litigation." , he wrote, before hammering that "Court / the jury spoke and made it loud and clear."
Meanwhile, the plastics industry gave his campaign underway to minimize the dangers of BPA. A month after the conclusion of the case of Eastman, theAmerican Chemistry Council has relaunched its site for BPA: FactsAboutBPA.org ("the truth about BPA"). The pages dedicated to the health of infants suggest that BPA is not a harmful product, even in premature infants. "They repeat Word for Word their arguments of 1998", says vom Saal. "It's like if you had erased the past 15 years".
U.S. regulations, it also continues to ignore the growing evidence of a link between BPA, other chemicals and certain pathologies in humans, despite bans enacted around the world. Although more than 90 studies on people exposed to more or less high levels of BPA invite to think that it affects humans in much the same way as animals, the FDA ('American food and drug agency') recently reported that its analysis " attest to the safety of BPA " in the packaging and food containers. In addition, the program of the EPA which intended to control the estrogenic activity of some 80,000 chemicals still isn't able to pass to the second substance on his list. In 2010, the agency turned to the White House for permission to add a number of endocrine disruptive chemicals that commonly enter the composition of plastics (including BPA and phthalates, not to mention a class of compounds known as the "PBDES") to its list of "substances of concern" insofar as they "would be likely to endanger human health. Such authorization would have forced manufacturers of chemical products to share the results of their controls of security with the federal authorities. The proposal languished until last September, before that theEPA does discreetly and reserve the same fate to another, whose goal was to force manufacturers to disclose harmful data to their basic ingredients.
Whatever it is, Bittner doesn't not forfeit. When, recently, I was in the premises of CertiChem in Austin, it was installed, barefoot, to the meeting, surrounded by cups anti-leak and stacks of notebooks of laboratory table. CertiChem and PlastiPure were filing an appeal against the judgment of the Eastman case (what they have done since) and they worked with Denison on data to be used to prepare new items, which one on the estrogenic activity of plastic resins. These resins are used to produce plastic, but they concentrate less additives likely to mess up the results. Bittner turned on the projector to show me a series of charts showing the estrogenic activity of several new types of plastics, plastics he himself submitted to the control. The laser of its pointer in scratched one presenting the results obtained on the Tritan. It's a spike-shaped curve. "Eastman won the battle," he said, "but doesn't mean she will win the war."
Update (03/03/14): at the time of this report under press, the FDA has published an article which concluded that BPA, low dose, is not harmful. However, an accident in the laboratory has exposed all the animals to this chemical, including the control group. A number of academic researchers say that this contamination seriously questioned the credibility of this study. Stay tuned for more in-depth on the latest study investigations of the FDA.
Mariah Blake article content engages only its author – the PACKAGING GREEN doesn't just translate this article in french for the purposes of information.
a
Gallery
Tritan Plastic Bottles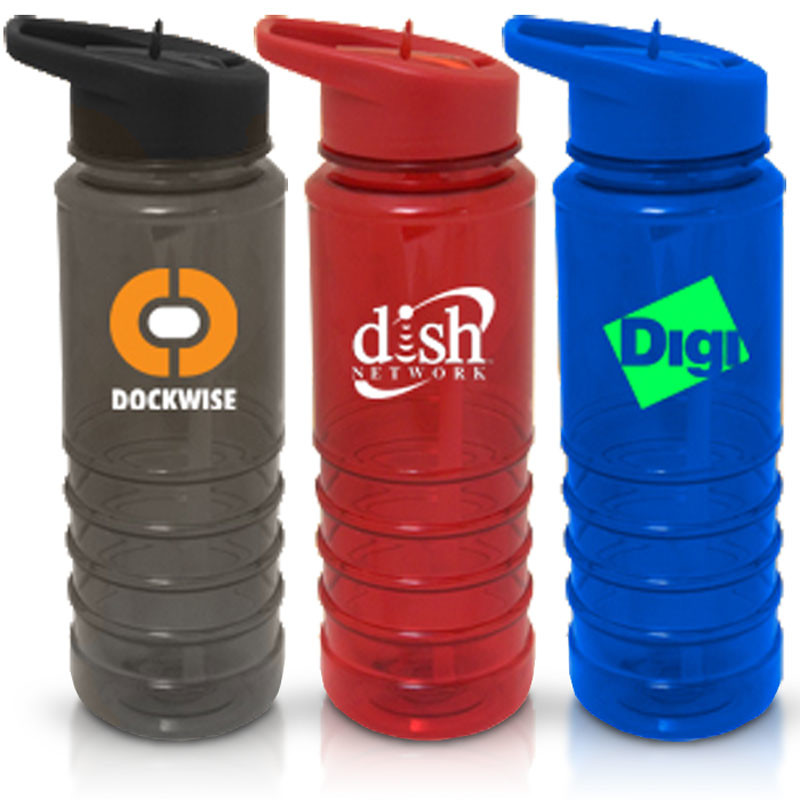 Source: www.silkletter.com
Wholesale Tritan Plastic Eastman Sports Water Bottle With …
Source: www.alibaba.com
800ML Sport Tritan Plastic Water Lemon Juice Make Bottle …
Source: ebay.co.uk
Lifeventure Tritan Plastic Water Bottle 650ml Blue
Source: www.subzerostore.co.uk
Promotional 24oz BPA Free Tritan Plastic Water Bottles …
Source: www.branders.com
Lock & Lock Sports Water Bottle (700ml, Tritan Plastic)
Source: www.aceuae.com
Camping Water Bottles Lightweight Tough Flexible Taint Free
Source: www.subzerostore.co.uk
Nalgene Tritan 16oz Plastic Water Bottle Gray w/Blue Cap …
Source: www.ebay.com.au
PC/PCTG/TRITAN MATERIAL plastic water bottle China …
Source: www.weiku.com
PURANKA Tritan Plastic Water Bottle with nozzle For Tour …
Source: www.aliexpress.com
500ml Tritan Plastic Children Water Bottle With Tube Bpa …
Source: www.alibaba.com
TRITAN PLASTIC FRUIT INFU
Source: www.trimex.co.uk
Lifeventure Tritan Plastic Water Bottle 650ml Blue
Source: www.subzerostore.co.uk
Amazon Plastic Tritan Bottle,Best Fruit Tritan Water …
Source: alibaba.com
Wholesale Tritan Plastic Eastman Sports Water Bottle With …
Source: www.alibaba.com
750 Eastman Tritan Plastic Water Bottle Manufactures,Hot …
Source: www.alibaba.com
650ml Plastic Tritan Water Drinking Bottle On Stocked …
Source: www.alibaba.com
24 oz. Tritan Plastic Water Bottles
Source: www.belpromo.com
24 oz. Tritan Plastic Water Bottles
Source: www.belpromo.com
650ml New Model Tritan Plastic Water Bottle With Straw And …
Source: www.alibaba.com