Most Giant road bike range will be equipped with tubeless tires for the 2017 season Does it can boost and promote this type of assembly which is struggling to impose on the market?
If you cyclosportif, you have long since discovered the tubeless tire on road bikes. Indeed, this technology allows to mount a tire on a bicycle rim tubeless inside. It still requires rims (or adapted) and specific tires.
It is a tubeless tire having bead cores which are resistant to a high pressure, consisting of a lip (heel) which allows to have a seal with the rim. The carcass is coated with a thin rubber layer which seals.
The advantages of tubeless tire to cyclosport are numerous:
Strong reduction of punctures
Comfort associated with the possible pressure drop (0.5 to 1 under bar)
Better cornering grip (also in the rain possibility down between 5 and 6 bars)
Durability and wear threadbare
Dossier: Bicycle tires tubeless: Reasons to buy and adopt!
But when looking at the total sales volume, the market for tubeless wheels and tires is far below that of traditional bicycle lights. Low supply manufacturers, no editing on this new bikes, no system wheel + tire available from the same manufacturer, renowned system (wrongly) hard to get on the rim, …
Dossier: bicycle tires tubeless
Giant Bicycle his team in 2017 with road tubeless tires
But the Taiwanese giant has just made an important choice for the season 2017. This equip most road bikes of the 2017 range of wheels and tubeless tires. Indeed, whether aluminum or carbon rims Giant TCR, Defy and Propel 2017 are tubeless.
Pneu tubeless GIANT GAVIA SLR
Today a tubeless tire assembly consisting of a GIANT GAVIA SLR (318 grams), a valve and preventive liquid is 22% lighter than a P-SLR1 tire. It is lighter than a tubeless tire Schwalbe One 408 grams.
2 types of gums form tubeless tires. A standard silicone rubber on the tread and a GIANT gum softer on the sides of the tire.
Two tubeless tires Giant coexist in the 2017 catalog:
Gavia Slr
TPI 170 to 255 grams (25mm size the more common route 2017 catalog)
Sizes: 700x28C or 700x25c
Gavia Sl
60 TPI 310 grams 25mm
Sizes: 700x28C or 700x25c
A puncture system
There is therefore a tubeless pneumatic solution while achieving a capacity of "self-healing" with the possible addition of a preventive product that will fill the hole in case of small perforation. This system is now the standard tubeless tire market road.
The preventive solutions Giant repair holes tires up a 2.5mm diameter punch, and immediate way. It is the insurance to ride without breaking his tube, ensuring avoid the drop, the assurance of keeping control of his bike safely.
Le Control Tank
To facilitate mounting tubeless tires, Giant sells a pressurized air tank: The Control Tank . The principle is simple, just to recharge with a standard foot pump. The system then helps free air with a pressure sufficient to install and "slamming" your new tires tubeless ensuring the sealing. The volume of air contained allows mounting two tires.
After launching its own wheels and tires, Giant goes further by taking sides for a different standard of competition in the 2017 catalog: The tubeless tire. Two tires, fast inflation system and a tire repair liquid are therefore designed to provide ease of use and transparency for the cyclist. We will test shortly efficiency or not these.
Finally, it will be interesting to see if Giant, with its power distribution system and its rim + tire, succeeded in developing the tubeless on a still timid market.
Gallery
45NRTH And Whisky Part Co. Launch New Fat Bike Tubeless …
Source: www.bikerumor.com
First Look: Giant's 2017 Road Bikes
Source: roadbikeaction.com
Road Bike Action
Source: roadbikeaction.com
EVELO Introduces 750W Delta, Foldable Quest & Galaxy …
Source: electricbikeinsider.com
WTB's Tires Get Bigger for 27.5, 29 & 700c
Source: www.bikerumor.com
Reign 27.5 2 (2016)
Source: www.giant-bicycles.com
Contend 1 (2017)
Source: www.giant-bicycles.com
Guide to "Fat" Electric Bikes [VIDEOS]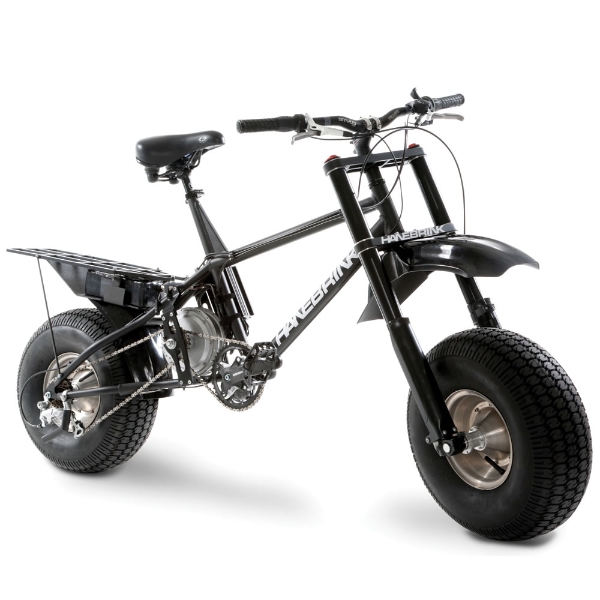 Source: electricbikereport.com
Just In: WTB Frequency i19 Team rims and Moto 2.1 TCS …
Source: bikerumor.com
EB15: Kenda adds new Flintridge Pro gravel tire, plus lots …
Source: bikerumor.com
tire
Source: bicycles.stackexchange.com
50 best MTB Girls images on Pinterest
Source: www.pinterest.com
Bike Tire Air Pressure Chart
Source: dodgereviews.us
Revel 1 (Black/ Red) (2011)
Source: www.giant-bicycles.com
What is Tyre and What Are the Types of Tyres? Explained …
Source: crankit.in
Men's Road Fitness Bike Collection
Source: www.giant-bicycles.com
Reign Advanced 27.5 Frameset (2016)
Source: www.giant-bicycles.com
Continental Grand Prix 4000s II 700x25C black
Source: www.thebikeshop.de
Diamondback Bicycles Release 1 Complete Ready Ride Full …
Source: www.mountainbikeoutpost.com
Defy 1 (2012)
Source: www.giant-bicycles.com